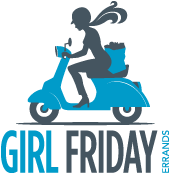 Our Services
Our goal is to offer you an affordable option for household errands, cleaning and driving accompaniment services.
Our head office is located in Langley, BC, with additional locations in Kelowna and Vernon.  Our professional and trained staff cares about you and your family, and we are experienced at everything from household errands, such as organizing closets, clearing out garages and spring cleaning—to driving your relatives to appointments or picking up groceries.
We want to make your life easier, so we create custom errand and cleaning packages for everyone, allowing you to easily mix and match our services to suit your budget and your needs. We can provide a wide variety of services (the list below doesn't even begin to cover everything), so if you want something that isn't listed, just ask, we're here to help.
**CHRISTMAS GIFT IDEAS - GIFT CERITIFICATES AVAILABLE**